Service objectives

The following list represents the Key Service Objectives (KSO) for the Appleton Greene Team Development service.
Needs Assessment
The first step in any team development program is a thorough assessment of the needs of any given team in order to determine whether a team development intervention is the proper service. An in-depth discussion with key stakeholders takes place garnering facts, history, an understanding of objectives, current state and desired state of the situation and outcome goals. If it is determined that a team development process will help the situation, we move on to the next step of data collection. If it is determined that this is not the case, we consult with the client to discuss possible other options and alternatives. Questions might include: describe the situation as you see it today, in your opinion, what are the major factors influencing the situation, what would you like to see different, how has the team achieved or not achieved results, what are your two to three most important outcome goals, what would success look like, what keeps you up at night when you think about this situation? This discussion may take place with one or more individuals.
---
Data Collection
Assuming that it has been determined that a team intervention is part of an appropriate solution for the situation, further data is collected by conducting interviews of all or a subsection of team members. It is critical to gather different perspectives and frequently the responses vary greatly in the description of the team's performance, relationships and productivity. We set the stage for a confidential, productive discussion by establishing rapport, describing our service, eliciting information about the person being interviewed, and answering any questions they have before we begin. The same set of questions is asked of each team member and the results are presented anonymously when the team development sessions take place. Questions that may be asked are the following: What is going well with the team? What are the team's Strengths? What is not going as well with the team? What are the team's Developmental Areas? What has been the impact of having a new leader/new team member on the team? What are the Barriers and Obstacles that prevent the team from doing the kind of work it should be doing? What is the team not doing that it should be doing? (Where are you missing out on an opportunity to have an impact?) What is the team doing that it should not be doing? (What are you doing that is unnecessary?) What can you accomplish as the XYZ Leadership Team? How would you describe the communication and effectiveness between team members, other involved parties and with the larger organization? How would you describe the level of trust between team members? What suggestions do you have for how the team can function more effectively? What would you like to see team leader do differently? The interviews close with an open ended questions to determine if there is anything else the person would like to share with us in a confidential manner.
---
Analysis & Goals
Key points from the interviews are transcribed, summarized and presented to the major stakeholders in the team development process in order to determine the focus for the sessions. Each question is carefully analyzed and reported back. A discussion is held about each question and the implications of the responses. This discussion is usually enlightening for the team leader and other key team members and sheds light on the performance of the team. An in-depth discussion then takes place to determine what tools, exercise, discussions and other interventions will be most appropriate based upon the situation, interview results and outcome goals. We agree on two to three outcome goals as focus is critical in these events. Some outcome goals could be: establishing a common purpose or vision for the team, improving communication and trust between team members, ensuring clear roles exist between team members, establishing agreements for how to resolve conflict in the team, identifying the stage of development the team is in and how to get to the next level, ensuring mutual accountability exists on the team, and improving problem solving and decision making. Based upon the outcome goals selected, we determine the topics to be covered and a preliminary agenda to assess the amount of time to devote to the first session. Typically, a day and a half to two days is the time allotted to kick off the team development process for any given team. Six month follow up sessions then occur to test for progress, make any adjustments and cover additional topics or issues.
---
Program Design
Now that the data has been collected, analyzed and discussed and it has been determined that a team development session(s) should be developed and the outcome goals and timing have been set, process/program design begins. Working with our client(s), we discuss the pros and cons of various exercises to address the outcome goals. Every company culture is different and some exercises may work well in some environments and not in others, e.g., physical, experiential challenges. The definition we use for Real Team, taken from the Wisdom of Teams, is "A number of people with complementary skills who are committed to a common purpose, performance goals and approach for which they hold themselves mutually accountable." In all sessions, we discuss this definition and evaluate where the team is in terms of its development. Are they a Real Team, a Potential Team, a Pseudo Team, or a High Performing Team and what do they need to do to get to the next level or maintain their performance. We work hard to tailor our programs so that they will best meet the needs of the individuals, cultures and achieve the desired outcome goals. Very often, a personality assessment will be recommended and again, which type varies with our different clients. Two that are used frequently are the MBTI (Myers-Briggs Type Inventory) and DISC. In our experience, the two instruments are similar, yet different. What they both provide is the ability for team members to understand themselves better as well as their fellow teammates and flex their style to better communicate and work with others. Other instruments that can be used are the FIRO-B, or Thomas Kilman Conflict Instrument. A typical design phase consists of thinking through different exercises, instrumentation and discussions to achieve the agreed upon outcome goals. This could include how to integrate a new leader or new team members, clarifying expectations and making agreements for how the team will operate, solving a simulated disaster, understanding different personality styles and/or different conflict styles and how to hold each other mutually accountable for the success of the team.
---
Implementation & Facilitation
A typical start to a team development process is a 1.5-2.0 day session with all team members present. It is recommended that this session take place off-site in order to minimize distractions from the work place. There are a number of kick-off issues that are covered including objectives, ground rules for the session, belief cycle, roles of facilitator and team members, expectations from team members and an introduction from the team leader describing the process and agenda. The sessions are always highly participative and get team members involved in discussions and exercises early on. The results of the interviews that each person participated in are shared and robust discussions begin. Typically there are issues/challenges/opportunities that arise from these discussions and they are noted on a Parking Lot list. After going through the planned exercises (and often there may be unplanned exercises or discussions), additional issues arise that need action. At the end of the session we form Accountability Teams to address those issues. The topic of Accountability is covered and initial plans put in place for the Accountability teams to take their issue forward. Team members can choose the topic(s) for which they have the most interest to help ensure the topic will be addressed. Follow up meetings are held on a regular basis with or without the help of the facilitator. At a minimum, however at the 6 month point when the team comes together again, the progress of these teams is presented and any hurdles or obstacles discussed and solved for. The value and timing of ongoing face to face or telephonic sessions is discussed and negotiated at this point. Frequently, we are asked to do annual follow up sessions with teams with whom we work as so much can change in a year, e.g., team members, team leaders and goals for the team.
This service is primarily available to the following industry sectors: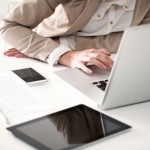 Pharmaceuticals
The pharmaceutical industry develops, produces, and markets drugs or pharmaceuticals licensed for use as medications. Pharmaceutical companies are allowed to deal in generic or brand medications and medical devices. Most recently, the industry has become increasingly competitive both from a product and access standpoint. They are subject to a variety of laws and regulations regarding the patenting, testing and ensuring safety and efficacy and marketing of drugs. Drug companies are like other companies in that they manufacture products that must be sold for a profit in order for the company to survive and grow. They are different from some companies because the drug business is very risky. For instance, only one out of every ten thousand discovered compounds actually becomes an approved drug for sale. Much expense is incurred in the early phases of development of compounds that will not become approved drugs. In addition, it takes about 7 to 10 years and only 3 out of every 20 approved drugs bring in sufficient revenue to cover their developmental costs, and only 1 out of every 3 approved drugs generates enough money to cover the development costs of previous failures. This means that for a drug company to survive, it needs to discover a blockbuster (billion-dollar drug) every few years. Industry-wide research and investment has reached a record $65.3 billion. While the cost of research in the U.S. is about $34.2 billion, revenues rose by $200.4 billion. A study by the consulting firm Bain & Company reported that the cost for discovering, developing and launching (which factored in marketing and other business expenses) a new drug (along with the prospective drugs that fail) rose over the last five years to nearly $1.7 billion. According to Forbes, development costs are between $4 billion to $11 billion per drug. The United States accounts for more than a third of the global pharmaceutical market, with $340 billion in annual sales followed by the EU and Japan. Emerging markets such as China, Russia, South Korea and Mexico outpaced that market, growing at a huge 81 percent. According to IMS the global pharmaceutical industry is estimated at US$1.1 trillion.
---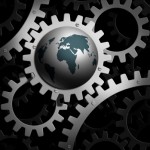 Biotechnology
Biotechnology is the use of living systems and organisms to develop or make useful products, or any technological application that uses biological systems, living organisms or derivatives thereof, to make or modify products or processes for specific use. For thousands of years, humankind has used biotechnology in agriculture, food production, and medicine. Biotechnology has applications in four major industrial areas, including health care (medical), crop production and agriculture, non-food (industrial) uses of crops and other products (e.g. biodegradable plastics, vegetable oil, biofuels), and environmental uses. The biotechnology market consists of the development, manufacturing, and marketing of products based on advanced biotechnology research. The practice of biotechnology has been used by humans for centuries, however it wasn't until 1996 that the first biologics (the products of biotechnology) were approved by the U.S. Food and Drug Administration (FDA), and over 120 biologics have been approved since then. Biotech companies are integrating the sciences and bringing new perspectives from various fields such as chemistry, biochemistry, and genetics to tackle biomedical questions. Success in developing a new biotechnology product requires years of work and successful interaction among chemists, biologists, crystallographers, molecular modeling specialists, and other scientists to develop effective solutions to today's complex problems. The global biotechnology market has total revenues of $304.0bn, representing a compound annual growth rate (CAGR) of 9.6%. The medical/healthcare segment is the market's most lucrative, with total revenues of $182.5bn, equivalent to 60.0% of the market's overall value. The performance of the market is forecast to decelerate, with an anticipated CAGR of 9%, which is expected to drive the market to a value of $468.2bn.
---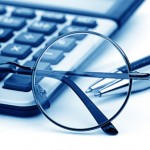 Chemicals
The chemical industry creates an immense variety of products which impinge on virtually every aspect of our lives. While many of the products from the industry, such as detergents, soaps and perfumes, are purchased directly by the consumer, 70% of chemicals manufactured are used to make products by other industries including other branches of the chemical industry itself. The industry uses a wide range of raw materials, from air and minerals to oil. With increasing competition worldwide, innovation remains crucial in finding new ways for the industry to satisfy its increasingly sophisticated, demanding and environmentally-conscious consumers. The industry comprises the companies that produce industrial chemicals. Central to the modern world economy, it converts raw materials (oil, natural gas, air, water, metals, and minerals) into more than 70,000 different products. In the U.S. there are 170 major chemical companies. They operate internationally with more than 2,800 facilities outside the U.S. and 1,700 foreign subsidiaries or affiliates operating. The U.S. chemical output is $750 billion a year. The U.S. industry records large trade surpluses and employs more than a million people in the United States alone. The chemical industry is also the second largest consumer of energy in manufacturing and spends over $5 billion annually on pollution abatement. In Europe the chemical, plastics and rubber sectors are among the largest industrial sectors. Together they generate about 3.2 million jobs in more than 60,000 companies. Historically and presently the chemical industry has been concentrated in three areas of the world, Western Europe, North America and Japan. The European Community remains the largest producer area followed by the USA and Japan.
---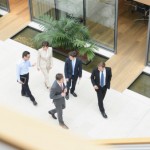 Manufacturing
Manufacturing is the production of merchandise for use or sale using labor and machines, tools, chemical and biological processing, or formulation. In a free market economy, manufacturing is usually directed toward the mass production of products for sale to consumers at a profit. In a collectivist economy, manufacturing is more frequently directed by the state to supply a centrally planned economy. In mixed market economies, manufacturing occurs under some degree of government regulation. Modern manufacturing includes all intermediate processes required for the production and integration of a product's components. Some industries, such as semiconductor and steel manufacturers use the term fabrication instead. The manufacturing sector is closely connected with engineering and industrial design. According to some economists, manufacturing is a wealth-producing sector of an economy, whereas a service sector tends to be wealth-consuming. Emerging technologies have provided some new growth in advanced manufacturing employment opportunities in the Manufacturing Belt in the United States. Manufacturing provides important material support for national infrastructure and for national defense. On the other hand, most manufacturing may involve significant social and environmental costs. The clean-up costs of hazardous waste, for example, may outweigh the benefits of a product that creates it. Hazardous materials may expose workers to health risks. These costs are now well known and there is effort to address them by improving efficiency, reducing waste, using industrial symbiosis, and eliminating harmful chemicals. The increased use of technologies such as 3D printing also offer the potential to reduce the environmental impact of producing finished goods through distributed manufacturing.
---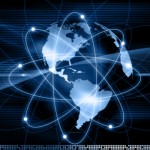 Healthcare
The health care industry, or medical industry, is an aggregation of sectors within the economic system that provides goods and services to treat patients with curative, preventive, rehabilitative, and palliative care and is one of the fastest growing fields in the world today. The modern health care industry is divided into many sectors and depends on interdisciplinary teams of trained professionals and paraprofessionals to meet health needs of individuals and populations. Consuming over 10 percent of gross domestic product (GDP) of most developed nations, health care can form an enormous part of a country's economy. For purpose of finance and management, the health care industry is typically divided into several areas. As a basic framework for defining the sector, the United Nations International Standard Industrial Classification (ISIC) categorizes the health care industry as generally consisting of: hospital activities; medical and dental practice activities; "other human health activities". The Global Industry Classification Standard and the Industry Classification Benchmark further distinguish the industry as two main groups: health care equipment and services; and pharmaceuticals, biotechnology and related life sciences. Health care equipment and services comprise companies and entities that provide medical equipment, medical supplies, and health care services, such as hospitals, home health care providers, and nursing homes. The second industry group comprises sectors companies that produce biotechnology, pharmaceuticals, and miscellaneous scientific services. The global medical device industry has experienced significant growth over the last five years and is expected to continue, reaching approximately US $302 billion with a CAGR of 6.1% during the next five years. The medical device industry is comprised of surgical, cardiovascular, home healthcare, general medical and other devices. The industry is highly fragmented, and North America dominates with 46% of the global market. High competitive rivalry prevails with low to moderate barrier for entry into the industry. The aging population and growing demand for convenient and cost-effectiveness products are expected to drive the global home healthcare device industry, and the home healthcare device market is expected to reach an estimated US $29 billion with a CAGR of 3.4% over the next five years. A combination of factors such as technological innovations, aging population, rising patient pool, and changing lifestyle is seen to impact the market dynamics significantly.
Bronze Service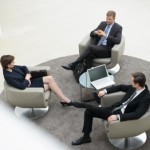 Monthly cost: USD $1,500.00
Time limit: 5 hours per month
Contract period: 12 months
Bronze service includes:
01. Email support
02. Telephone support
03. Questions & answers
04. Professional advice
05. Communication management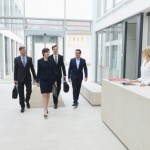 SERVICE DESCRIPTION
The Bronze Client Service (BCS) for Team Development provides clients with an entry level option and enables client contacts to become personally acquainted with Ms. Matteson over a sustainable period of time. We suggest that clients allocate up to a maximum of 5 Key Employees for this service. Your Key Employees can then contact the consultant via email, whenever they feel that they need specific advice or support in relation to the consultant's specialist subject. The consultant will also be proactive about opening and maintaining communications with your Key Employees. Your Key Employees can list and number any questions that they would like to ask and they will then receive specific answers to each and every query that they may have. Your Key Employees can then retain these communications on file for future reference. General support inquiries will usually receive replies within 48 hours, but please allow a period of up to 10 business days during busy periods. The Bronze Client Service (BCS) enables your Key Employees to get to know their designated Appleton Greene consultant and to benefit from the consultant's specialist skills, knowledge and experience.
---
---
Silver Service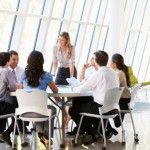 Monthly cost: USD $3,000.00
Time limit: 10 hours per month
Contract period: 12 months
Bronze service plus
01. Research analysis
02. Management analysis
03. Performance analysis
04. Business process analysis
05. Training analysis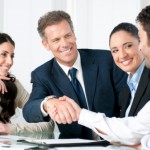 SERVICE DESCRIPTION
The Silver Client Service (SCS) for Team Development provides more time for research and development. If you require Ms. Matteson to undertake research on your behalf, or on behalf of your Key Employees, then this would understandably require more time and the Silver Client Service (SCS) accommodates this. For example, you may want your consultant to undertake some research into your management, performance, business, or training processes, with a view towards providing an independent analysis and recommendations for improvement. If any research and development, or business analysis is required, then the Silver Client Service (SCS) is for you.
Gold Service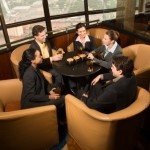 Monthly cost: USD $4,500.00
Time limit: 15 hours per month
Contract period: 12 months
Bronze/Silver service plus
01. Management interviews
02. Evaluation and assessment
03. Performance improvement
04. Business process improvement
05. Management training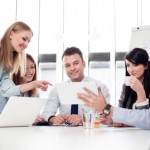 SERVICE DESCRIPTION
The Gold Client Service (GCS) for Team Development is intended for more detailed evaluation and assessment, that may require your Key Employees to have monthly meetings or interviews with Ms. Matteson. These meetings and interviews can be conducted over the telephone, Skype, or by video conference if required. The consultant can also attend your business premises, an Appleton Greene office, or another mutually beneficial location, but please note that clients are responsible for the costs of any disbursements separately, including travel and accommodation. This service enables you to integrate the specific skills, knowledge and experience of your designated consultant into your Key Employee management team. The Gold Client Service (GCS) can also incorporate training workshops, business presentations and external meetings with customers, suppliers, associations, or any other business-related stakeholders.
Platinum Service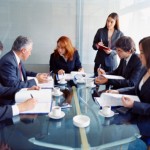 Monthly cost: USD $6,000.00
Time limit: 20 hours per month
Contract period: 12 months
Bronze/Silver/Gold service plus
01. Project planning
02. Project development
03. Project implementation
04. Project management
05. Project review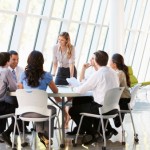 SERVICE DESCRIPTION
The Platinum Client Service (PCS) for Team Development is our flagship service and will be required if you need Ms. Matteson to facilitate the planning, development, implementation, management, or review of a particular project relating to his specialist subject, which would obviously require more time and dedication. This service enables you to reserve up to 12.5% of the consultant's working month and provides a more hands-on service as and when required. If you need more time than this, then this can always be arranged, subject of course to the consultant's ongoing availability. The benefit of having an external consultant involved in projects is they provide an independent perspective and are not influenced by internal politics, day-to-day responsibilities, or personal career interest. They provide objectivity, specific knowledge, skills and experience and will be entirely focused upon the tasks at hand. The Platinum Client Service (PCS) will provide your organization with a valuable resource as and when you need it.
Benefits
Management
Vision & mission
Shaping culture
Performance optimization
Global alignment
Recource alignment
Talent assessment
Department integration
Process improvement
Business sustainability
Business growth