Appleton Greene & Co – Team Development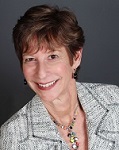 Appleton Greene & Co Ms. Matteson is an approved Senior Consultant at Appleton Greene and she has experience in management, finance and human resources. She has achieved a Bachelor of Science, is a Board Certified Coach and is an Adjunct Consultant. She has industry experience within the following sectors: Pharmaceutical; Biotechnology; Manufacturing; Healthcare and Chemicals. She has had commercial experience within the following countries: United States of America, or more specifically within the following cities: Princeton NJ; Philadelphia PA; Minneapolis MN; Wilmington NC and Boston MA; and. Her personal achievements include: design & conduct team development workshops; coach executives to reach goals; shape corporate culture change; improve team performance and relationships and facilitate vision and mission statements. Her service skills incorporate: team development; executive coaching; expert facilitation; performance management and management training. Appleton Greene & Co
To request further information about Ms. Matteson through Appleton Greene & Co, please CLICK HERE.
---
Executive summary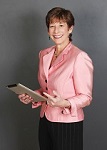 Team Development
Team development can be stated as the action or process of causing a group of people to work together effectively as a team, especially by means of activities and events designed to increase motivation and promote cooperation. For twenty years, Ms. Matteson has been working with teams to do just that—successfully increasing motivation and promoting cooperation and improving performance amongst hundreds of teams. Whether a team is in the forming, storming, norming or performing stages, Ms. Matteson provides tools and techniques to get to the next level. Team building is one of the foundations of organizational development that can be applied to groups such as project teams, leadership teams, intact teams, cross-functional teams, and virtual teams. Team building is one of the most widely used group-development activities in organizations today. Of all organizational activities, one study found team-development to have the strongest effect (versus financial measures) for improving organizational performance. Recent meta-analyses show that team-development activities, including team building and team training, improve both a team's objective performance and a team's subjective ratings. Our services for teams vary as much as the teams with which we work. It is our philosophy that there is no off-the-shelf team building program that will fill all the needs of any given team, yet there is a process that we follow that allows us to provide the most effective tools and exercises to address a number of needs. Often, there is disagreement in understanding the priorities for developing a team. Whether a team is in the forming, storming, or performing stage, we offer experiences to help them get to the next level. Some team leaders are concerned with such problems as improving workflow, setting priorities or holding more effective meetings. Others see the prime purpose of team building as improving relationships between team members. Whatever the presenting issue is, we work closely with team leaders and team members to diagnose the true issues and coach them and their team to success. We also know that team leaders provide one perspective and team members provide another. We gather as much data as possible both from team leaders and team members prior to conducting a session. Appleton Greene & Co
Almost all team building efforts must do the following: 1) Set goals or priorities (including mission and vision), 2) analyze or allocate the way work is performed (role clarification), 3) examine the way a group is working, its processes such as decision making and norms, and 4) examine the relationships among the people doing the work. Our services are for teams in any stage of formation. For example, an existing team gets a new leader or key team member, a new team is being formed, a team is experiencing difficulty in meeting its goals, a team with interpersonal conflicts, a team that just needs a boost, and many other scenarios. Appleton Greene & Co
---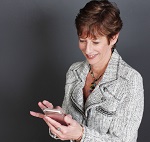 Service Methodology
From the first client interaction to the final close of a project, our service and methodology is tailored, client-focused, responsive, efficient and effective. Often, there is disagreement in understanding the priorities for developing a team. We work closely with team leaders and team members in diagnosing the major issues and coaching them along the way. Our methodology starts with the team leader and expands to the team members to assess, understand, and diagnose the situation before recommending any action. It starts with an in-depth interview of the team leader and other key stakeholders and progresses to interviews of each team member. Once the data is analyzed and the diagnosis is complete, it is shared with the team leader and key stakeholders for discussion and alignment. Key objectives for the team are then formulated and a strategy set to achieve them. Our recommendations can be as lofty as establishing the vision and mission for a team, to tactical in terms of how to run effective team meetings. The content is totally dependent on the assessment and diagnosis. The outcome of our programs are teams that want to be accountable and work together in an atmosphere of trust and accountability toward a common goal. They put aside turf issues and politics and focus on the tasks to be done. This keen focus overcomes barriers, helps to identify opportunities and builds a momentum that leads to three bottom-line benefits: better problem solving, greater productivity and more effective use of resources. Key follow up activities are documented with champions and timelines. Appleton Greene & Co
---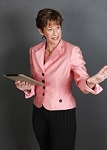 Service Options
Companies can elect whether they just require Appleton Greene for advice and support with the Bronze Client Service, for research and performance analysis with the Silver Client Service, for facilitating departmental workshops with the Gold Client Service, or for complete process planning, development, implementation, management and review, with the Platinum Client Service. Ultimately, there is a service to suit every situation and every budget and clients can elect to either upgrade or downgrade from one service to another as and when required, providing complete flexibility in order to ensure that the right level of support is available over a sustainable period of time, enabling the organization to compensate for any prescriptive or emergent changes relating to: Customer Service; E-business; Finance; Globalization; Human Resources; Information Technology; Legal; Management; Marketing; or Production. Appleton Greene & Co
---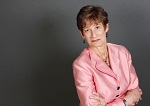 Service Mission
Ms. Matteson is a seasoned team and executive coach that has successfully helped hundreds of teams to improve their performance at the Fortune 200 and beyond. With extensive experience working with senior leadership teams, Suzanne can identify opportunities for team and organizational improvement and design interventions to increase team results. With years of experience working mostly in pharmaceutical and biotech organizations in an ever changing environment, Suzanne brings a valued perspective and a wide array of skills to the table. Through team consulting engagements, coaching, corporate training, culture and change management work, Suzanne helps individuals and teams to accelerate their performance and build organizational capacity, preparing corporations for sustainable success in the rapidly changing 21st century. Appleton Greene & Co
---
For More Information
If you would like to find out more about Appleton Greene's Team Development service, please CLICK HERE.
Client Telephone Conference (CTC)
If you have any questions or if you would like to arrange a Client Telephone Conference (CTC) to discuss this particular Unique Consulting Service Proposition (UCSP) in more detail, please CLICK HERE.
Team Development CLICK HERE.
---